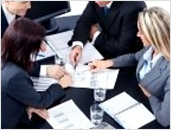 Shree Precoated Steels Limited is a manufacturing Company by its inception, of steel sheets, color coated sheets, color Precoated coils, etc. It was incorporated as on 17th September,2007 as a Ajmera Precoated Steel Pvt. Ltd, which then got converted into Public Company as on 23rd July,2008 and renamed as on Shree Precoated Steels Limited as on 17th April,2009.
Pursuant to High Court Order, on demerger of Steel Division of Ajmera Realty & Infra India Limited (ARIIL), the Steel Division got transferred to Ajmera Precoated Steels Limited. In lieu thereof, the Shareholders of ARIIL was issued 7 shares of SPSL for every 10 shares held.
The Company's shares got listed as on 15th October, 2009. It is a Company with approx. 48,000 shareholders.